Restaurant Marketing Guide
Use this FREE guide to boost your restaurant's brand and sales over the next 30 days!
How A Restaurant Owner Like You Can STOP Stressing Out
Nearly five years ago, I started doing marketing for restaurants around the United States. Each one had its unique challenges, strengths and weaknesses, and personalities. After all those years there is one thing they each had in common: resilience. And that shone through how each of those restaurant's audiences viewed, well, the restaurant. So I started with branding. Next, moved on to redesigning their websites, created SEO campaigns before moving onto social media development.
What happened next isn't all that surprising: they grew.
They grew because each plan was custom-tailored to the restaurant's audience.
Why not the restaurant?
Well, that's because I'm not in the business of changing your restaurant, you must do that yourself. What I do is bring out what was already there and refocus it into a sustainable marketing plan.
And yeah, I got you here because of some clever copywriting, but I want you to stay for the growing list of restaurant marketing tips.
Or you can go here ↠ Restaurant Marketing: Simplified (Facebook Group)
15+ Ways To Boost Your Foot Traffic & Sales
» Build A Restaurant Website
Like reviews, a restaurant website is your "make-or-break" point for your restaurant's brand. Now that more people are ordering online, getting delivery, or take-out, it's more important than ever to have an eye-catching, easy-to-navigate website.
Let's break down everything you need on your restaurant website:
A sleek, functional online menu that is up-to-date and accurate
Your best food items, a short description, and nutrition information (if applicable)
Information about your restaurant and how to contact you
Where you're located
Online ordering button
Reservation button (if applicable)
Social media icons linked to your most used social media pages
Testimonials and a review button
Newsletter sign up (if applicable)
Rewards, gift cards, giveaways, etc.
Disclaimer
And Careers information
This is just a small list of what should be included on your restaurant website. The website should also have the right SEO keywords throughout the content on each page, including your online menu. Keep in mind that all graphics must also have the proper filenames & alternative and title text. You can learn more about that by getting a consultation with me today.
» Use The Right SEO Keywords
When someone is searching for a restaurant nearby, THIS is how they're doing it:
"[your city] restaurant"
"[food type] restaurant near me"
"restaurants in [your city]"
More importantly, they're likely using their desired search engine, most commonly used being Google, in their smartphone to search for your restaurant. But if your restaurant isn't pulling up, that's an untold amount of lost revenue.
Now that more restaurants are opening back up or opening up their capacity, it is now more imperative than ever to make sure your restaurant website comes up on the first page of Google and other search engines.
» High-Quality Food Photography
Have you ever logged on to Instagram and browsed through all the "food porn"? High-quality foodie photos are arguably the best way to promote your restaurant online.
Visual content is in high demand in 2022!
Post mouth-watering photos on your website and across all social media channels for drawing in the hungriest of customers.
You don't need to hire a professional photographer to pull this off.
Thankfully, the latest smartphones are nearly just as good.
Keep in mind that lighting is a key factor. Use the popular top-down for certain dishes or get close to fill the entire frame. The trick here is to see all the mouth-watering, little details.
Learn more about how to make a perfect food photo in this Gizmodo article.
» Using Instagram for Effective Restaurant Marketing
Did you know that pizza is the most popular Instagrammed food, with sushi and chicken taking 2nd and 3rd place?
One of the most powerful methods for attracting attention to your restaurant is connecting with other food bloggers on Instagram. Food bloggers on Instagram are skillful in boosting business for restaurants.
Use food bloggers to your advantage by taking high-quality photos of your most popular dishes and tag them in the photo. The rule of thumb here is to connect with food bloggers with around 20,000 to 50,000 followers.
Sadly, many restaurants do not allow customers to take photos, which, frankly, doesn't make sense. Allowing your customers to take photos of your food, the decor, and other elements is practically free marketing. One of the greatest benefits of this is they "geo-tag" your business location, letting a wider audience know where you're located.
Many restaurants conduct photo contests for their customers, which we will get into in a bit.
Take advantage of hashtags. Hashtags will increase your search results on Instagram which then, in turn, increases visibility for your business. Use the most frequently used hashtags in addition to location-based tags for greater visibility.
Some popular food related hashtags on Instagram include:
#Foodie (47 million)
#Foodporn (104 million)
#Foodgasm (21 million)
#Food (195 million)
"Regramming" is a good practice, too. It is the concept of reposting an image or video on your account. Best practice includes tagging the original author of that post. This is an amazing strategy for restaurant owners.
You can use reposting software like "Repost for Instagram", "Video Saver for Instagram" and others to accomplish this.
An additional benefit to reposting is that all their Instagram followers will see the repost. This means their friends will be more likely to check out your brand.
Another great restaurant marketing with Instagram method is to interact with your customers. Always interact with them because they are more likely to return to your restaurant if you're lively and engaging. The same is true for both online and offline. Interacting with your customers or audience shows your dedication towards valued customer service, creating a positive image for your restaurant.
Lastly, use the "business tools" for your Instagram account to better understand what content receives the most engagement, when to post, and more.
» Using The Power of Facebook & Twitter
Social media marketing strategies are an undeniable force in today's world. Slipping pamphlets and delivery menus under doorways just don't cut it anymore.
Any restaurant with a strong social media presence as part of its restaurant marketing plan often fares the best. So, ignoring social media in 2020 is like a death sentence.
Create a Facebook business page and a Twitter account.
Share special discounts, exclusive coupons, information about events, photos of your latest dishes, and more.
Setting up these accounts is only half the battle. It is crucial to have a consistent posting schedule and on par with when your audience engages with your content the most.
Utilize the power of both free and paid social media management tools.
Here are a couple of free options:
Hootsuite: A one-stop dashboard for keeping tabs on all your social media networks. You can create custom streams, schedule posts, and more.
Buffer: Buffer makes it easy to find, schedule, and share articles across your networks. Staying active and posting valuable articles (that your fan base will enjoy) is key for social success.
If you want to manually manage when you post content on Facebook and want to use a free content tool, I highly recommend using Canva. Canva is a great tool for creating a personal brand. You can create content for email headers, newsletters, social media profiles, blogs, and so much more.
Rule of thumb for all social media profiles: make sure all sections are thoroughly filled out and all images are crisp, clean, describing who you are. Just like your Google My Business listing, include your business name, phone number, and address. If you have a website, include that as well.
The more information your customers have to find and know you by, the better.
Twitter has a similar process to Instagram as well. Share the right content with the appropriate hashtags and more to increase visibility. Use Twitter's business tools to learn more about your audience.
» Run Photo Contests to Increase Engagement & Personal Branding
Photo contests are a popular medium among restaurant owners and food bloggers across various social media platforms.
You can start by asking customers to share a photo of their favorite meal at your restaurant.
Share these photos as entries on a dedicated contest page on your website. Then, share the content to all of your social media channels to increase engagement and visibility.
Award the lucky contestants with a free appetizer or other prizes!
Running photo contests shows customers you appreciate them, turning them from casual visitors to brand-loyal customers.
It's tough as it is running a restaurant, but it's tougher when you're a new restaurant with not a lot of reviews if any at all. You might be finding it difficult to generate reviews, getting enough press.
That is where food bloggers come in.
Invite food bloggers to your restaurant to give you a try.
Offer a free meal or appetizer or maybe a discount to get them in the door. Politely ask them to leave a review and share their experience online.
Keep in mind you can not directly ask for a positive review. It is okay however to ask for an objective restaurant review. This tactic may not always work but the more you ask, the greater your chances.
Some food bloggers have large followings on social media, so getting their attention can positively influence your restaurant.
» Customer Loyalty Program & Apps
Doesn't matter if you're new or have been around for 10 years, partnering with an online food app should always be a consideration for your restaurant marketing plan. Partnering with online apps encourages visitors to check out your restaurant via customer loyalty programs. These loyalty programs should offer visitors a free drink or appetizer or discount for visiting a certain amount of times.
Think of it like that stamp card.
Here are a few popular loyalty program apps you can use today:
Belly
LevelUp
Loyal Blocks (Now Flok)
And Perka
If you want to keep your loyalty program nice and simple, just opt-in for old-school hand-out punch cards. Not as awesome as apps, but they're just as valuable, showing your customers how much you appreciate their loyalty.
» Business Card Giveaways
More commonly known as "Fish Bowl Business Card Giveaways", lets customers drop their business cards into a bowl for a raffle. Rewards can vary i.e. lunch for the winner and 5 friends, discounted drinks or food, whatever you'd like!
Here's the kicker: you can use the email addresses from the business cards to email those who didn't win to sign up for your newsletter. This way they can be notified of upcoming events, contests, learn more about discounts, and more.
Voila!
You now have valuable newsletter subscribers!
Let's turn those business cards and loyalty programs into valuable email newsletter subscribers!
A quick tip: Never flood your subscribers' inbox.
Your email newsletter can be weekly, bi-weekly, monthly, whenever you choose. Use email newsletters to celebrate your success, promote new menu items, events, and more.
We use MailChimp for our email newsletter but go with one that best suits your needs. Here is a list of the top 10 most popular email newsletter software:
MailChimp
Benchmark
Campaigner
GetResponse
MailJet
MailUp
Emma
Constant Contact
SendLoop
Campaign Monitor
We use Canva to create custom images for our email newsletters and more.
When people search online for a business, they're just doing research first. Your visitors will do the same before ordering from or visiting your restaurant.
If your visitors can't find a menu, it's low-quality, or out of date and not accurate, you just lost precious business.
Make sure your online menu is:
Easy to read
High-quality
Up to date & Accurate
We recommend using Open Menu to help build and publish your online menu for FREE. Open Menu does have affordable, paid monthly options as well that's worth looking into. Additionally, Open Menu comes with the ability to publish your menu on social media no matter your plan, free or paid.
From our experience and data alike, visitors view your online menu FIRST before looking at other pages or content. Next, they're looking at when you're open, where you're located, and contact information.
Don't have or want an online menu? Well, without it, the majority of these other tips will render useless.
Customers need an online menu. Otherwise, they'll take their business elsewhere.
Now you have an online menu and your visitors want to make a reservation. What now?
» Use An Online Reservation Tool
Alright, so your visitors have checked out your menu, they're hungry, and your business requires reservations first. What now?
Consider signing up for OpenTable.
OpenTable is an online reservation tool allowing customers to book reservations through your restaurant website or blog.
Customers want something simple so give it to them by signing up for OpenTable.
Pro Tip: Include a link to your online reservation tool in your Google My Business listing as well!
» Partner Up With Delivery Services
As I said, customers want you to make their lives easier. So, ease-of-use is the name of the game! Consider partnering up with an online delivery service to streamline the ordering process. This is a largely untapped market despite the number of available delivery apps today.
Just a few examples of online delivery services:
Seamless
Eat24
Foodler
Delivery.com
GrubHub
UberEats
PostMates
DoorDash
And More!
Each has its own benefits, costs, etc. so do your research to determine what's going to be the best fit for your business.
DoorDash Partner fees can range from 10-25% depending on the restaurant and market they're operating in. The delivery fee charged to the customer is on average between $5-$8. The average fee goes to the driver.
UberEats and Postmates charge 15-30% per order.
One added benefit is some customers may discover your restaurant through any one of these listed apps.
» Show Off Your Restaurant Staff
Despite automated phone calls, reps, and self-driving cars, the vast majority of us still want that special human element. Show off your staff doing what they do best: serving your customers an exceptional experience.
People want to see happy, smiling employees. And it does wonders for your restaurant's reputation.
Happy workers say A LOT about a restaurant. Your fans will surely take notice.
Starting a food truck is a wonderful way to expand your restaurant's reach to people you may normally never considering reaching out to.
Getting a food truck helps build more press, build a community, get some new fans, and more.
Something to keep in mind though: a food truck isn't for the faint of heart.
A food truck can be an extremely expensive endeavor but can still work out for your restaurant in the long term also.
» Join Your Local Chamber of Commerce
A city's local chamber of commerce is an invaluable resource for any business, really. Restaurants are often at the forefront of event organizers' minds there so it makes more than enough sense for yours to be added to their list as well.
One benefit of joining your local chamber of commerce is having a link on their website directly linking back to yours. This not only helps with search engine rankings but also builds reputability and more.
Join your local chamber of commerce if you haven't already and take benefit of their resources exclusive to small businesses impacted by COVID-19.
» Create & Optimize A Google My Business Listing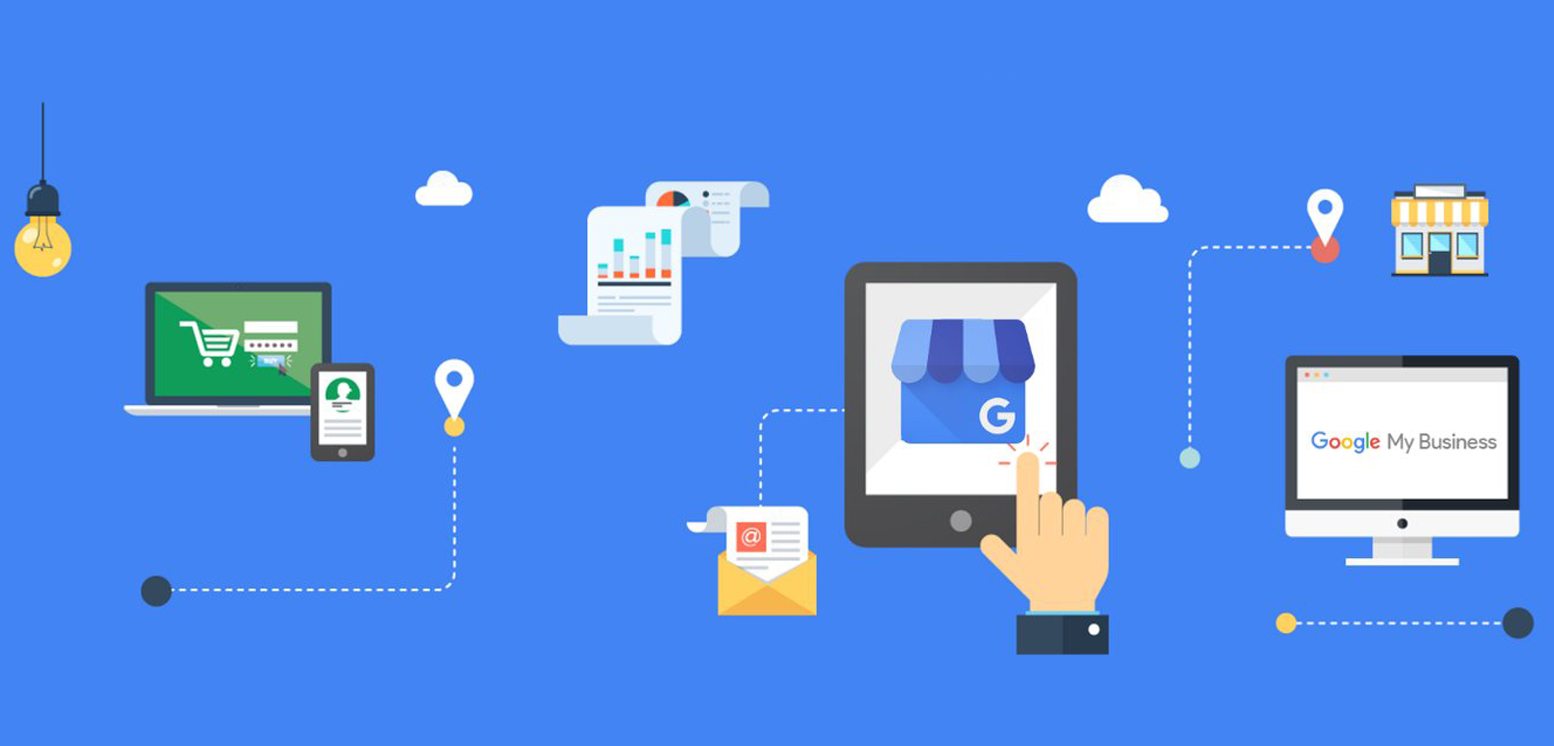 I can not stress enough how important having a Google My Business (GMB) listing is.
A GMB listing is a free business profile on Google which helps you reach and engage with visitors through Google Search, Google Images, and Google Maps.
Your optimized restaurant website/blog and business directories must all have the same information, without fail. Each site will work hand-in-hand with each other for better Local SEO results.
Similar to Yelp, visitors can and will post reviews in your Google My Business listing. We highly recommend responding to each review, no matter if it's positive or negative. It is imperative to respond to every single negative review.
BONUS!!!
Get Started With Me Today
Sure.
You could not go beyond this free guide and hope for the best after your first 30 days, but do you have the time to do all of the above?
Sometimes, we need a little help, and that's okay. That's where I come in.
Let's start with a Restaurant Wellness Consultation!
Let's Analyze Your:
» Social Media Accounts
» Restaurant Website, Online Menu
» Local Listings
» Online Reputation
» And More!
Here's A Bit of Social Proof For Ya!
Working with Four Peaks SEO has been an absolute pleasure for I & J Fountain Restaurant in every regard. Not only have we noticed greater engagement online with our current customers but it has also attracted new business. Jacob has done a great job at making our website more user-friendly, modern, and professional. Thanks to Four Peaks SEO, our online presence is no longer taking the back burner and has been the new talk in town. We look forward to continuing this partnership
I highly recommend Jacob from Four Peaks SEO! I have been working with Jacob for 3 short months and business is booming. We are normally slower in the summer months and since working with Four Peaks our business is increasing every day! Professionalism, Courtesy, Punctual, Prompt, Dependable Service!
Happy Customer!
At the end of your Restaurant Wellness Consultation, if you decide to join my Restaurant Boost program, I'll take the cost of the consultation off your first month with me.
Get My Restaurant Wellness Consultation!
Join My Facebook Group Today!